Eclipse is a bank robbing villain
Initial Era
Edit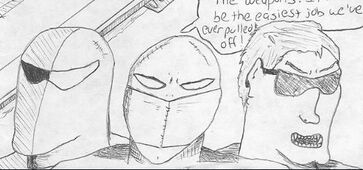 In the
Initial Era
, Eclipse first appears in "
The Solo Adventures of Jack
" #1 (1992). Along with two other villains (one of which is referred to as the boss, and the other goes nameless), they attempt to rob the
Bank of Bankruptcy
, but
Jack
stops them. Eclipse dies when the boss drops a grenade and it explodes.